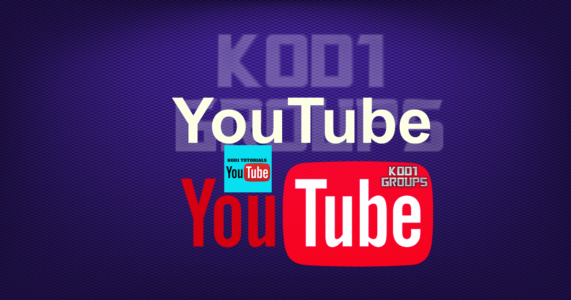 YouTube is an American video-sharing website headquartered in San Bruno, California. The service was created by three former PayPal employees – Chad Hurley, Steve Chen, and Jawed Karim – in February 2005. Google bought the site in November 2006 for US$1.65 billion; YouTube now operates as one of Google's subsidiaries.
1

Always abide with copyright laws in your country Read more
2

Feb 26, 2017
1.~ Go to the youtube add-on in video add-ons section>highlight the add-on and bring up the context menu
Remote: Guide Button




Mouse: Right-Click




Keyboard: Letter C




Tablet: Double-Finger Tap




Amazon Fire TV Remote: Button with 3 Horizontal Lines




Phone: long press




Apple TV Remote: Hold the Menu Button




Shield: hold down button A
2.~ Select add-on settings
3.~Go to advanced settings>click force ssl certificate verification
4.~Still in advanced settings increase cache size to 20mb
5.~ Now select API KEY from the top menu>click ENABLE PERSONAL API KEYS>click OK
6.~ At this point, in some cases you may need to run xunity maintenance for this to work>RESTART KODI
NOTE:

If after doing the above and Youtube is still not working, go back into Youtube settings UN-tick ENABLE PERSONAL API KEYS AND below that USE PRESET API KEY SET change the number, i find usually 4 or 5 works, do not forget to click OK, sometimes you will also need to run xunity maintenance and restart Kodi as mentioned above.
JUST ONE MORE THING

🙂 Depending on what Repositories you have installed, some repos will update Youtube Add-on to an unstable version, so after trying everything above and Youtube is still not working then go into Youtube settings, UN-tick AUTO-UPDATE, click UPDATE and select a lower version 
Opens in new tab, XUNITY MAINTENANCE-CLICK HERE> XUNITY MAINTENANCE
You may also find this helps, in youtube settings click MAINTENANCE>CLEAR FUNCTION CACHE then click OK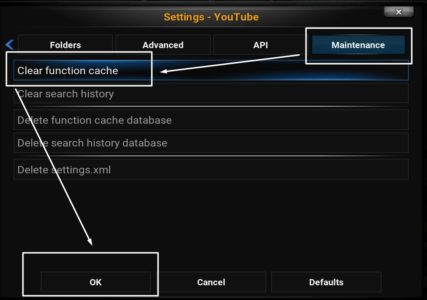 ****************************************************
This is an add on available that changes your API from the normal YouTube API and enables and installs a custom API. Install
Open it and select channel A B or C. Each one changes it to a different API so if one maxes out you can reopen it and click another one.
If you want to verify it works go into the YouTube add on settings and go over to API. It should now have a custom API and secret entered with the ID name as icecICECUBEube-api.
ICECUBE REPO (YOUTUBE API CHANGER).
http://archive.org/download/icerepo
You can also try this
**********************************************
If none of the options in the post above work for you click sign in on youtube in the addon and you will get a link and a code to activate, do that on ur phone or pc, you will then get a 2nd code, once done it should work https://www.youtube.com/user/Activate Read more
We have ppl who wanna buy us a pint and send money for their support, we do not accept personal donations but if you would like to show some appreciation pls donate to this cause as we lost a very good friend/kod1 member to this and we would like to continue our support, many thanks.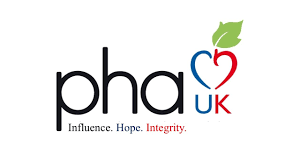 SEARCH
Archives