1.~ From the device home screen click SETTINGS>on the 2nd line (preferences) scroll along and click MORE SETTINGS
2.~ SOUND & NOTIFICATION > (while you are in here make sure media volume is turned up) click DO NOT DISTURB
3.~ PRIORITY ONLY ALLOWS > turn off REMINDERS and EVENTS
4.~ Return to your home screen
Example pictures below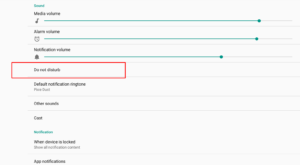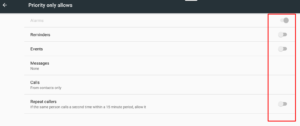 If you wish to

CONTACT US

,click the email icon bottom right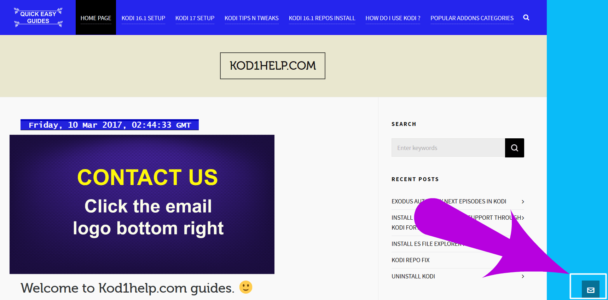 DISCLAIMER
This site is in no way associated with Kodi, kodi.tv, kodi forums. This site is a fan site that shares freely available found info about 3rd party add-ons. The site does NOT create any add-ons.
Due to some content, this site not responsible for the content you add, stream, download to your device in any way, neither does this site condone piracy so you must check that either you or the sites accessed from you device that you are entitled to access this content.
This site does NOT host or upload anything, films, media files, live streams, this site uploads nothing, this site hosts nothing.
This site is NOT responsible for the accuracy, compliance, copyright, legality, decency, or any other aspect of the content of streamed to your device. If you have any legal issues please contact your own legal advice, this site is not a advice site but is only for educational purposes.
This site has no control over anything you do with your device, installs, streams, or any media you use your device for.
ALL INFORMATION ON THIS SITE IS FOR EDUCATIONAL PURPOSES ONLY