You have to pair with Openload ,but it takes no time at all to do and you only have to do it once to get 4 hours access to Openload content without pairing each time.
You can of course click cancel and kodi will move on down the list of hosts ,but openload links are usually very good
You can do this from your Phone ,as long as your phone is connected to the same internet conntection as your box then pairing from your phone will mean you dont have to exit kodi and the movie will just play.
The Kodi Openload Pair Procedure is as follows
Play any movie or TV show you want to watch in Kodi ,when you click on an Openload or Thevideo link, the following message will pop up:
To play this video, authorization is required.
Visit the link below to authorize the devices on your network: http://openload.co/pair then click "Pair"
Follow the instructions and visit the address above in your web browser.
Click the check box beside "I am not a robot" and then click on "Pair" in the top right corner.
Your video will begin to play on Kodi and you will be able to watch Openload links for the next 4 hours
Other links you may see:
https://olpair.com
https://thevideo.me/pair
Tip:

Bookmark the links above on your phone to save to typing in the web address each time
NOTE:

If you do pairing on a pc make sure you have a good adblocker, as pop ups tend to open, we received an email from a gentleman who was not happy about pop ups, first of all let me say it`s up to you if you use any pairing links (i personally do not), all we are doing here is giving you info, we have nothing to do with any of these sites, links or kodi
**************************************************
Example pictures below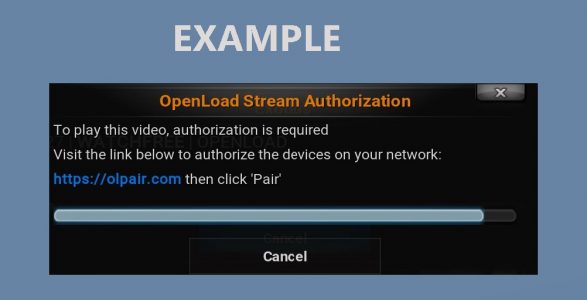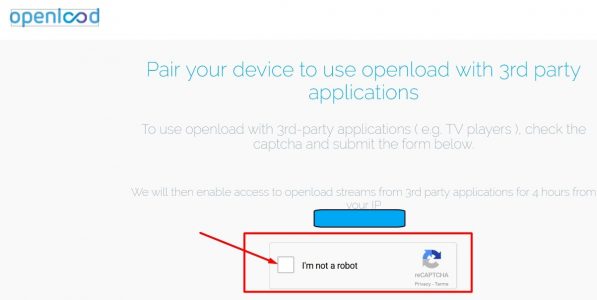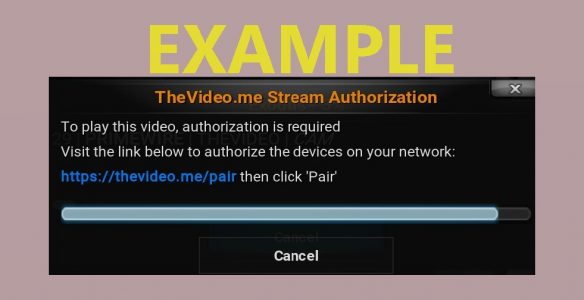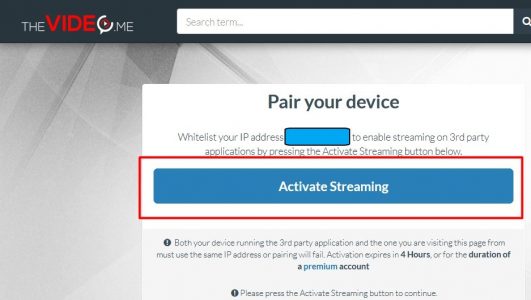 DISCLAIMER
This site is in no way associated with Kodi, kodi.tv, kodi forums. This site is a fan site that shares freely available found info about 3rd party add-ons. The site does NOT create any add-ons.
Due to some content, this site not responsible for the content you add, stream, download to your device in any way, neither does this site condone piracy so you must check that either you or the sites accessed from you device that you are entitled to access this content.
This site does NOT host or upload anything, films, media files, live streams, this site uploads nothing, this site hosts nothing.
This site is NOT responsible for the accuracy, compliance, copyright, legality, decency, or any other aspect of the content of streamed to your device. If you have any legal issues please contact your own legal advice, this site is not a advice site but is only for educational purposes.
This site has no control over anything you do with your device, installs, streams, or any media you use your device for.
ALL INFORMATION ON THIS SITE IS FOR EDUCATIONAL PURPOSES ONLY