IN THIS WE INSTALL TEAMVIEWER QUICK SUPPORT ON ANDROID DIRECTLY FROM THE TEAMVIEWER SITE, YOU CAN OF COURSE DOWNLOAD THIS APP FROM GOOGLE PLAY STORE, THIS IS JUST ANOTHER OPTION FOR YOU.
1.~ON YOUR ANDROID DEVICE OPEN YOUR BROWSER AND TYPE IN THE SEARCH TEAMVIEWER, CLICK THE LINK YOU SEE THE RED ARROW IN OUR PICTURE POINTING TO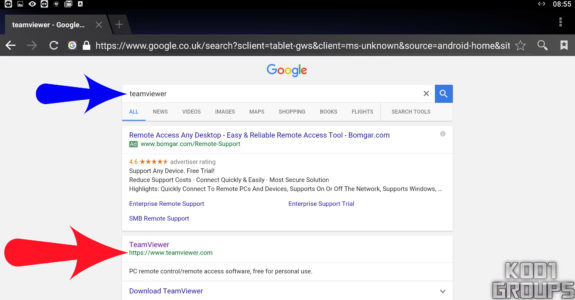 2.~CLICK DOWNLOAD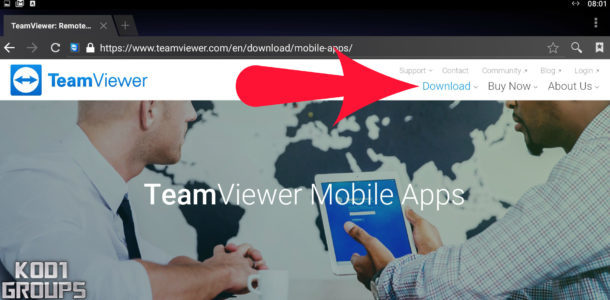 3.~MOBILE APPS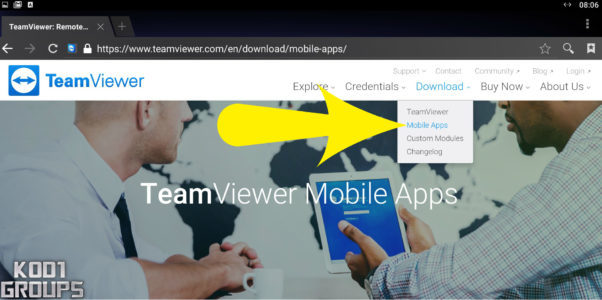 4.~SCROLL DOWN TO THIS PART OF THE PAGE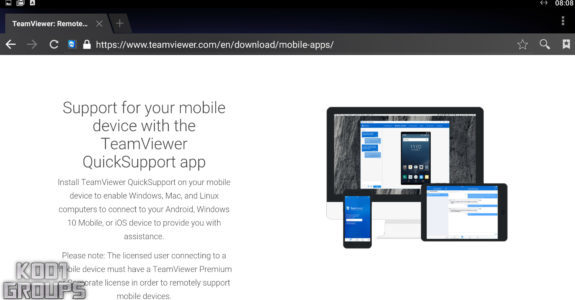 5.~

DO NOT CLICK THE LINK THAT SAYS "TEAMVIEWER FOR REMOTE CONTROL (ANDROID-DOWNLOAD),SCROLL FURTHER DOWN THE PAGE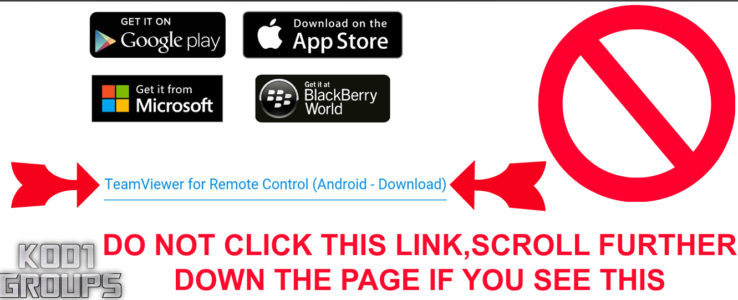 6.~THEN CLICK TEAMVIEWER QUICKSUPPORT (ANDROID-DOWNLOAD)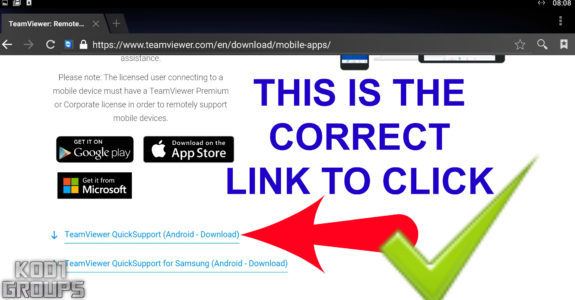 7.~WHEN IT DOWNLOADS,SELECT OPEN FILE,(note: the pictures below are assuming you have es file explorer installed,if you do not then close the browser after the download arrow stops flashing top right,then open app installer and install it that way).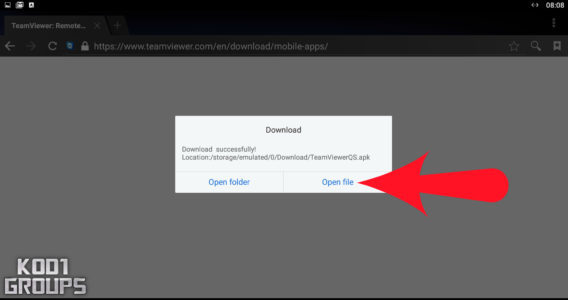 8.~INSTALL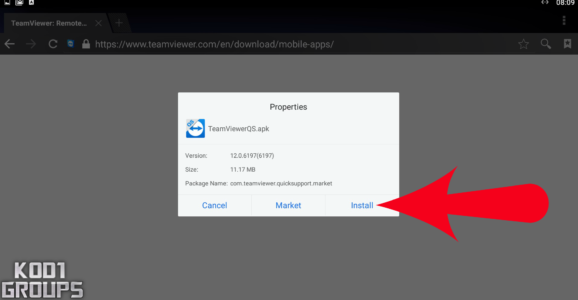 9.~CLICK INSTALL BOTTOM RIGHT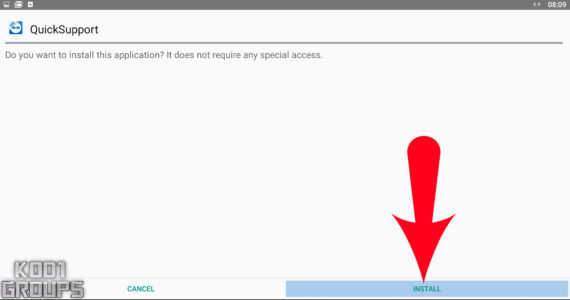 10.~OPEN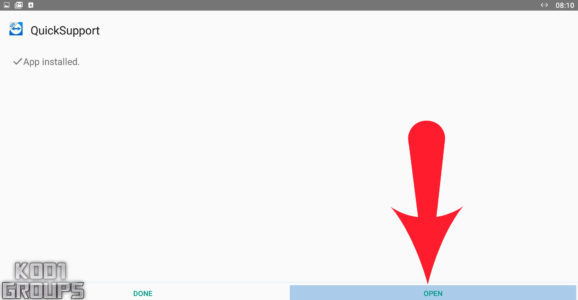 11.~INSTALL THE ADDON WHEN PROMPTED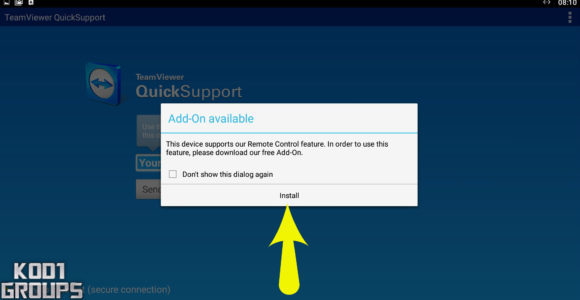 12.~INSTALL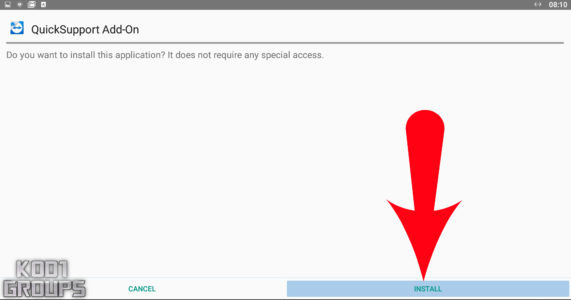 13.~YOU WILL NOW SEE A SCREEN LIKE THIS, TELL THE PERSON CONNECTING TO YOUR DEVICE THE ID NUMBER,(NOTE: ONLY LET SOMEONE YOU TRUST 100% DO THIS, IF IN DOUBT DO NOT DO THIS).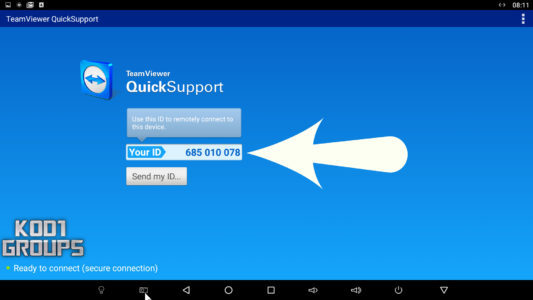 14.~IF THEY ARE SENDING YOU FILES, FOR THE FIRST TIME YOU MAY GET A SCREEN LIKE THIS,CLICK ALLOW, (AGAIN ONLY IF YOU TRUST THEM 100%).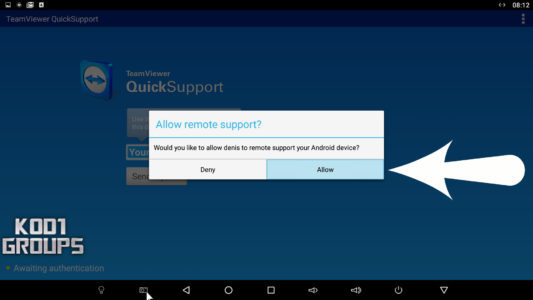 Save